AS321X
Unique Passive UHF RFID sensors family
Chips are embedding internal sensors and analog interfaces for external sensor connection. They achieve state-of-the-art sensitivity performance including sensor biasing and readout.
Get your evaluation kit
Applications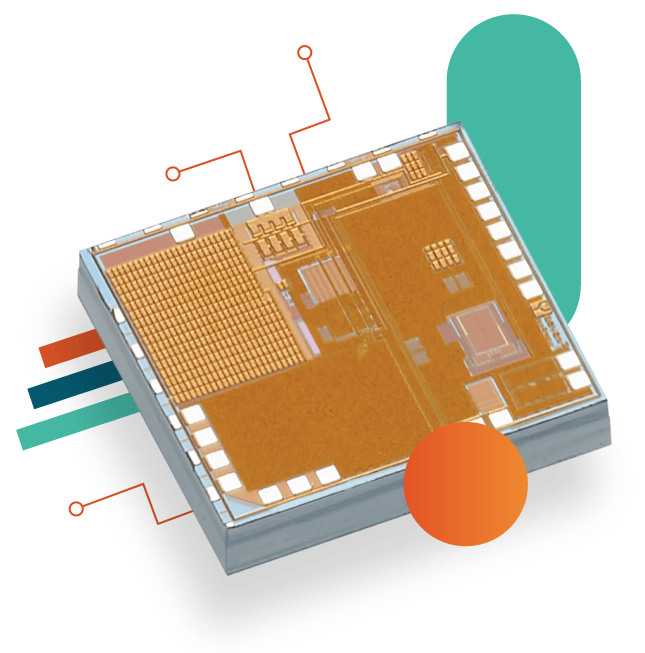 Application : Industrial temperature monitoring, cold chain.
Application : Bending, transmission torque, extension and compressions, weigh scale.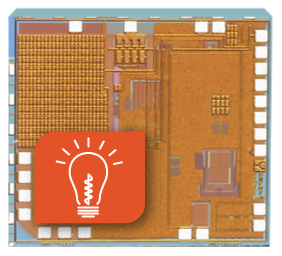 Temperature + ambient light
Application : package pick-up, smart logistics, smart buildings.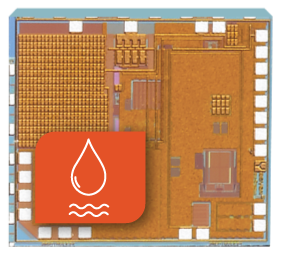 Temperature + relative humidity
Application : Humidity, moisture, controlled environnement.
Connection to
External Sensors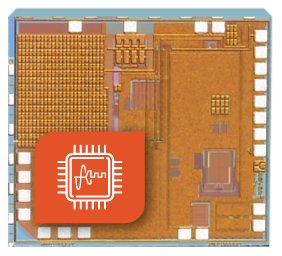 Temperature + Resistive interface
Application : Strain gages, thermocouple, piezoresistive sensors, pressure, battery voltage…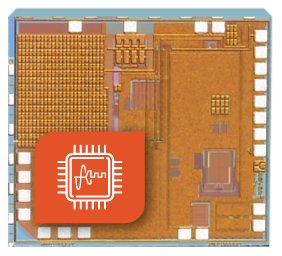 Temperature + Capacitive interface
Application : Accelerometer, humidity, permitivity, capacitance.
Those ICs embed an analog interface that allow to connect any type of external sensor. Please contact us to get a quote or know more about the specifications.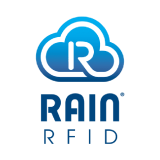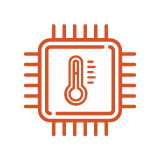 Internal / external Sensors
Temperature, Strain, ALS, RH…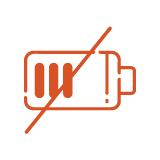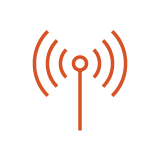 Up to 7 meters reading range including sensor supply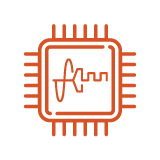 Internal Analog Sensor Interface
Low Noise Amplifier and 10 bits ADC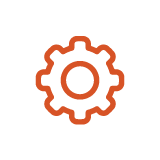 Fully configurable
Amp Gain, Sampling Frequency, Averaging…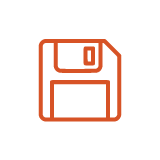 512 bits of memory for configuration and data storage
ASYGN is an IC design company working with differents partners to provide you the full solution.
Request your evaluation kit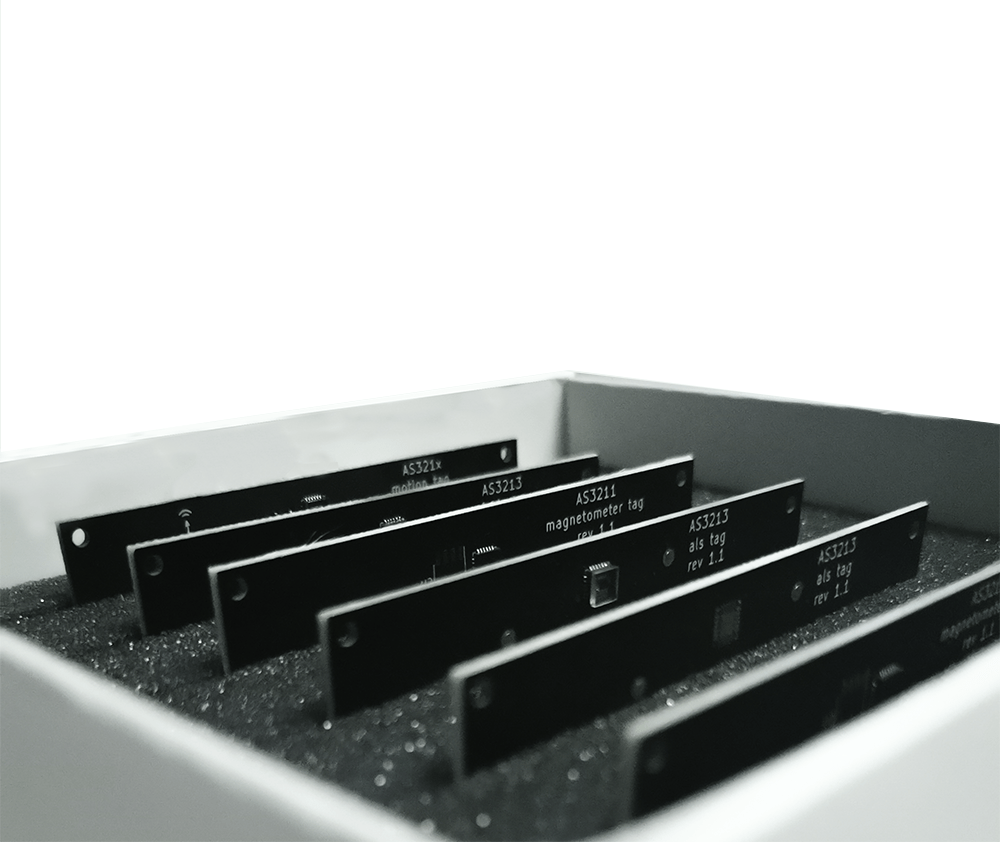 Includes 5 UHF RFID, ETSI or FCC compliant evaluation PCB tags for one sensor application and tag datasheet.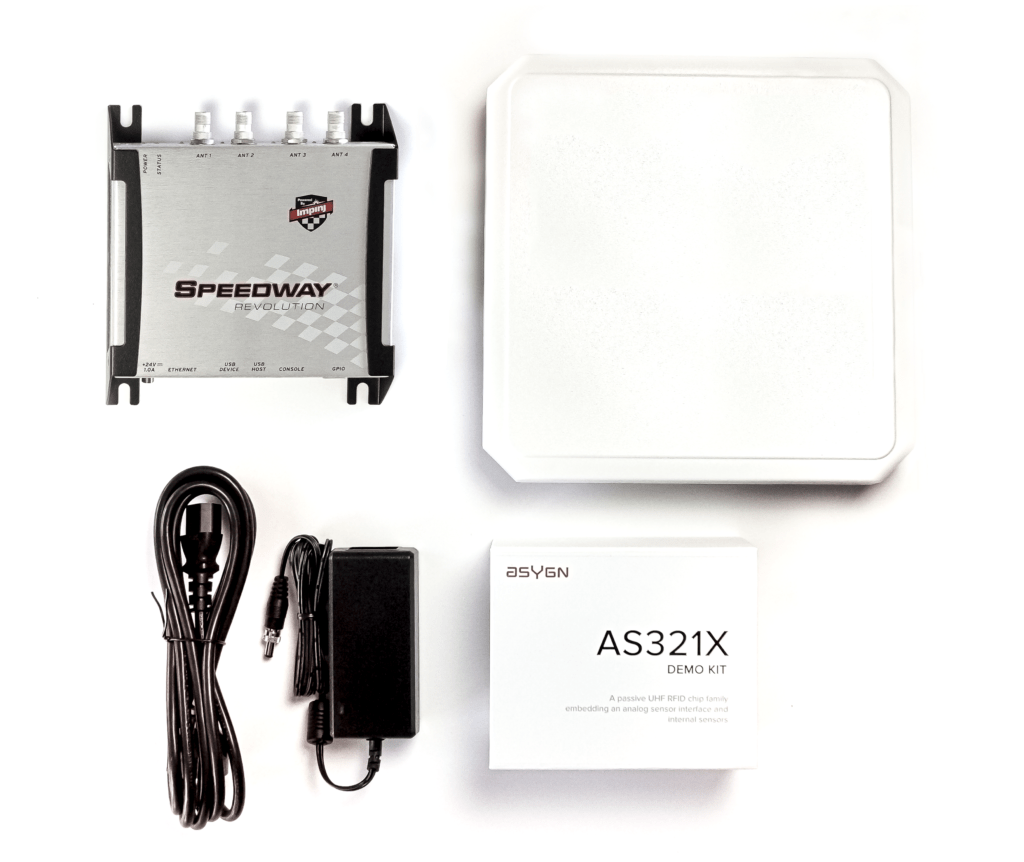 AS321X Full Evaluation Kit
Includes 5 UHF RFID ETSI or FCC compliant evaluation tags of your choice, one UHF reader, one antenna, software and support.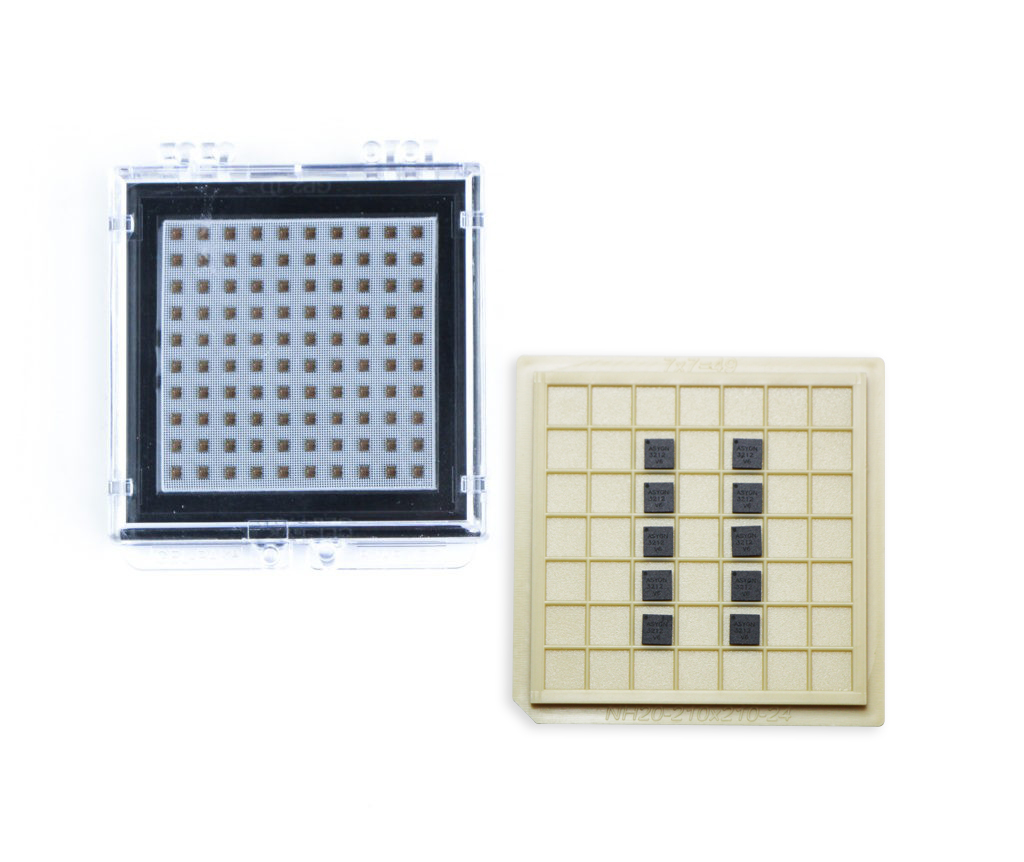 Includes either 100x fully tested bare dies in gel pack or 10x QFN packaged parts. Component datasheet available upon NDA.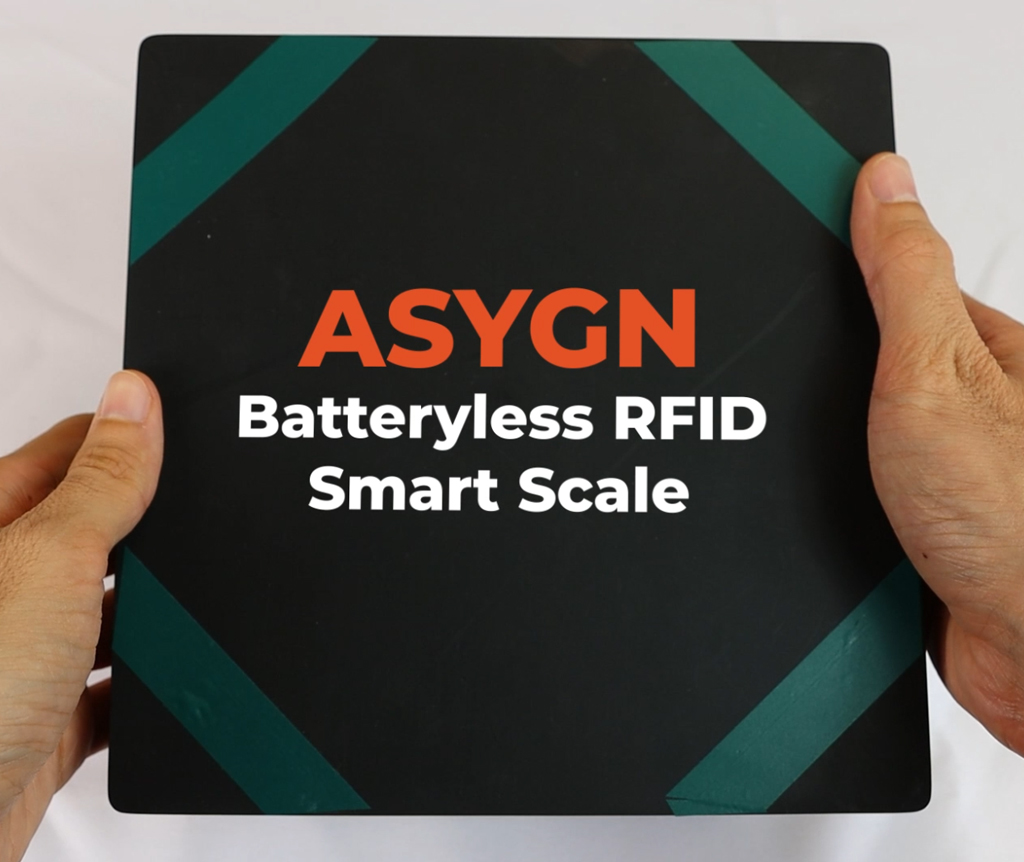 Batteryless RFID Smart Scale
Unique Batteryless RFID Smart Scale based AS3213S Strain Sensor.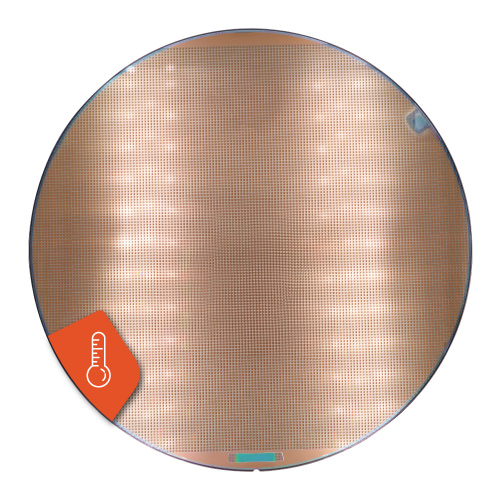 15 000x AS3213T UHF RFID bumped dies in Wafer
– 8 inches –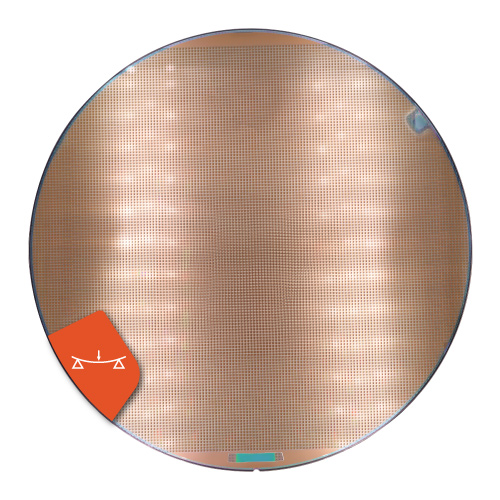 AS3213S Wafer
Temp + Strain
15 000x AS3213S UHF RFID bumped dies in Wafer
– 8 inches –