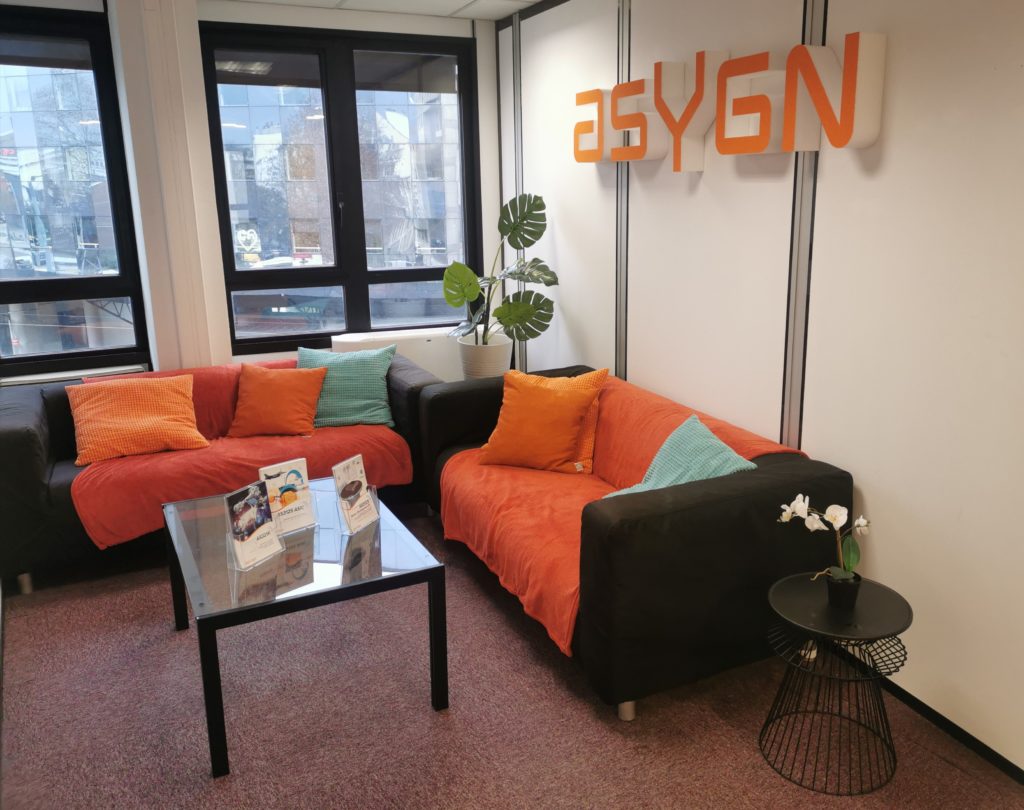 Asygn was created in 2008 by people with a strong experience and knowledge in analog and RF IC design. They built an experienced team to serve challenging and ambitious customer developments.
The company provides products and design services to semiconductor IDM, sensor-systems integrators, labs and start-ups in Europe, Asia, and the United States. Asygn's activity is backed by a high level of expertise and in-depth knowledge of commercially available technologies.
In 2014, Asygn decided to start developing its own product portfolio for analog sensor interface and batteryless wireless sensors. The first product, AS3125 came out in 2015 and is now serving customers around the world for many applications.
Asygn has recently launched the AS321X series, world's first UHF RFID chips, enabling battery less sensing applications.
Fully compliant with RAIN RFID infrastructures, the AS321X chips feature an analog interface for connection to external sensors and on-chip sensors such as temperature, strain, ambient light, magnetic field, motion or electrical contact.
Asygn is proud to bring these unique products to the sensor market and continues to serve its customers on a service basis for specific developments.
Copyright 2022© ASYGN | All Rights Reserved